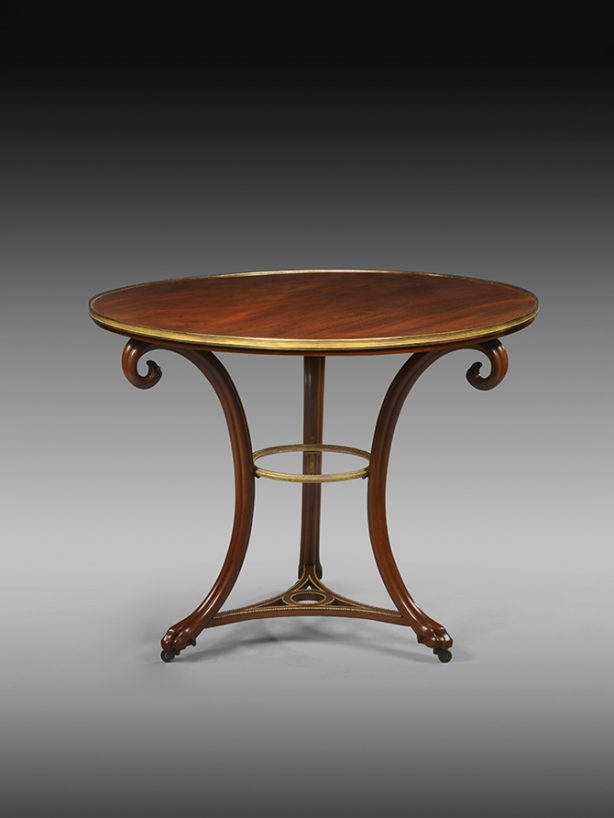 Gueridon by Bernard Molitor
Artist: Bernard Molitor (1755-1833, master in 1787)

Epoque: Paris, Directoire period (1795-1799)

Material: Mahogany, mahogany veneer, ormolu

Dimensions: H. 29,52 in. (75 cm) ; Diam. 37,40 in. (95 cm)

Provenance: Purchased by Thomas Merlin for the furnishing of his mansion, 11 rue Louis-Le-Grand in Paris, around 1795-97 ; then kept in the family by descent in the Château of Villepreux.