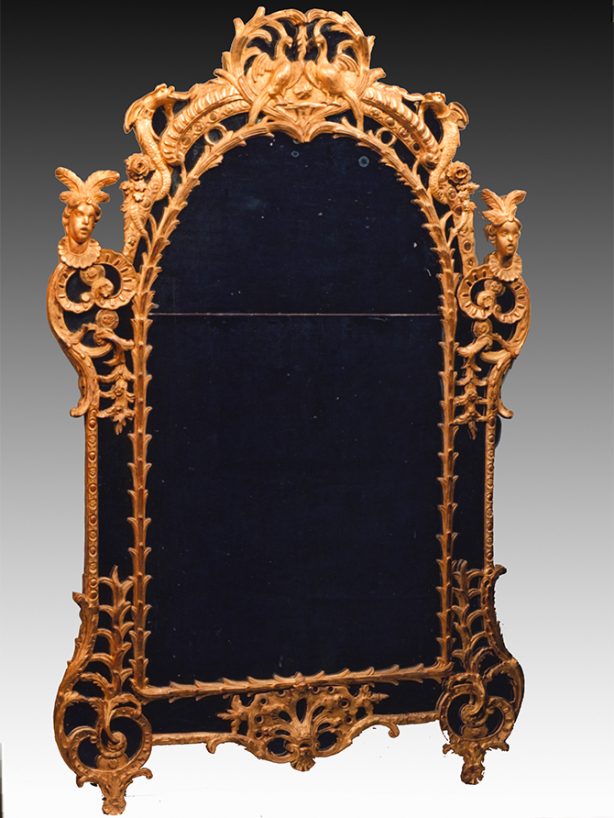 Mirror with Indian heads
Epoque: France, Regence period (1700-1730)

Material: Gilt wood

Dimensions: H. 202 cm. (79 ½ in.) ; L. 130.5 cm. (51 ½ in.).


Description:
A Régence carved and gilwood mirror framed with reeds and interlace mouldings, adorned on the shoulders with Indian heads and fishes, the whole surmounted with two birds standing in a heart-shaped cartouche.