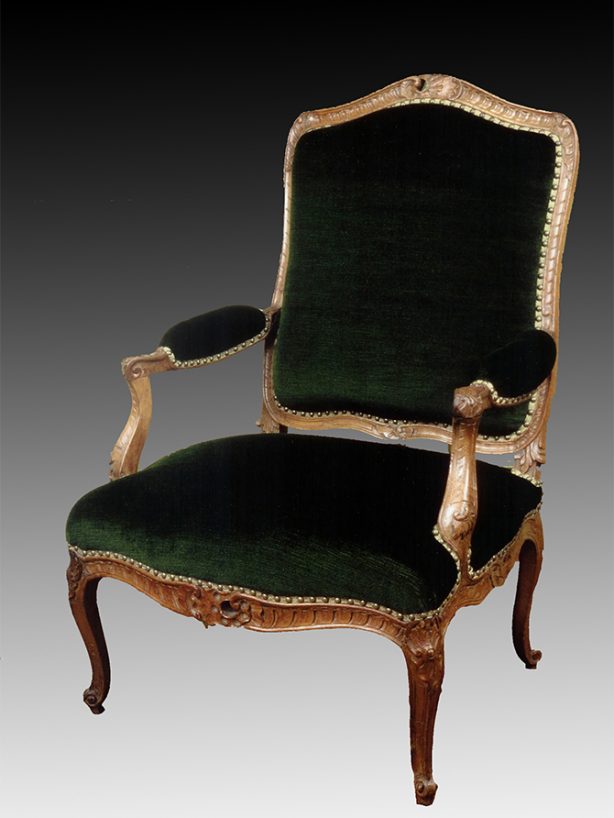 Pair of armchairs
Epoque: France, Regence period (1700-1730)

Material: Beechwood

Dimensions: H. 103,5 cm. (40 ¾ in.) ; L. 70,5 cm. (27 ¾ in.) ; Pr. 55 cm. (21 ½ in.).


Description:
A pair of French Régence richly carved beech wood armchairs . The square-shaped backrest lightly foliated with pomegranates and fluted ornemantation. The trapezoidal seat emphasis the two serpentine armrests, each ardoned with foliage. The lower part of the armchair is ardoned the same way and stands on four scrolling feet.