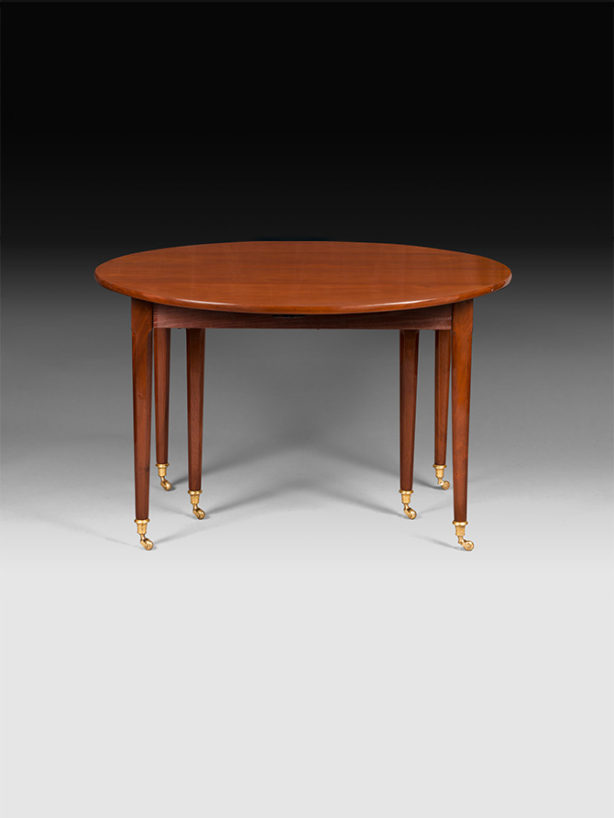 Dining-room table
Epoque: Paris, Louis XVI period (1774-1792)

Material: Mahogany and mahogany veneer, ormolu

Dimensions: H. 29 1/2 in. (75 cm), L. 54 3/8 in. (138 cm), W. 56 1/8 in. (142,6 cm) Total length: 128 3/8 in. (with four later mahogany extra leaves of 18 1/2 in. x 56 1/8 in.).


Description:
A Louis XVI dining-room table with oval-shaped top in mahogany and mahogany veneer, having two drop flaps. It stands on six tapered square legs with canted corners ending in ormolu sabots and castors.